Need help finding the perfect Letter Opener to fit your office needs?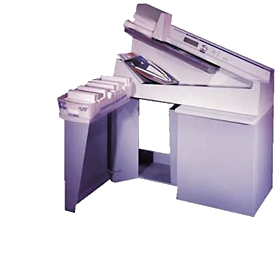 Look no more! An automatic letter opener (sometimes referred to as an "envelope opener" or "slitter") can save you time and money by reducing the manual labor needed to open mail. Most letter openers automatically feed envelopes, slice them open, and then neatly stack them for processing.
Automatic letter openers are ideal for any organization that processes moderate to large amounts of mail. We offer Personal envelope openers, Office envelope openers, Departmental envelope openers, and Industrial envelope openers. Our brands include; Omation, DocuGem, Formax, Mailcrafters for all types of letter openers.
As always, you can count on Postage Meter Supply Online to guarantee secure online ordering, excellent customer service and the lowest prices available for all of your Letter Opener needs!